Sand Storage Made Easy with Domes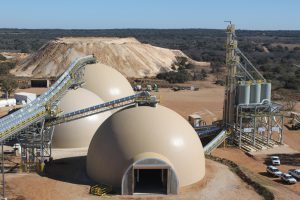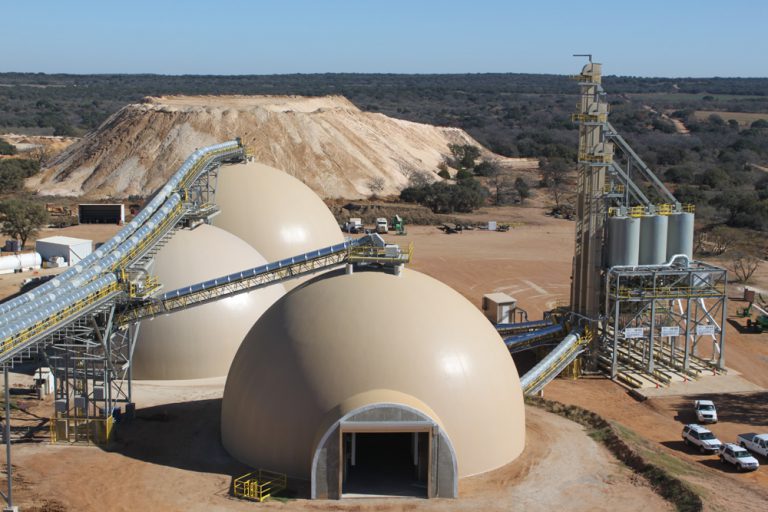 You are only as good as your resources, and your resources are only as good as how they are stored and distributed. Sand storage is no different in that the quality of your bulk storage units and facilities will determine the value of your resource. Sand requires a dry environment that is optimized for bulk transportation and distribution. Dome buildings are an incredibly efficient due to their design and technology produced and patented by South Industries.
Dome storage buildings are large structures that capitalize on every inch of space through efficient square foot usage and curved roofs. This makes it easy for sand storage facilities to store the most sand at the cheapest price per square foot helping you maximize your profit margins per square ton.
Even if the bulk sand storage facility properly protects the sand, the proficiency of the structure is determined by the speed of distribution. An efficient sand storage dome facilitates the movement of sand in bulk through custom and open floor plans. The independence from interior infrastructure like beams and walls makes domes great for utilizing every inch of your sand storage building and facility.
Domes are weatherproof. Nature's elements can completely destroy a business if using traditional structures. The curvature of a dome along with the air tight seal make domes a great option for protecting your investment. Tornados and hurricanes can't grab ahold of our dome structures, fires can't spread onto or within a dome and the external surface requires less maintenance and repairs.
Save on heating and cooling your bulk sand storage by using a dome. Domes reduce the loss of temperature and air through their efficient design. By storing sand with a dome, most companies can save thousands on utilities simply by storing with dome technology from South Industries.
In addition to the maintenance and utility savings, domes are generally faster and easier to build. Our expert team can work with the budget that is right for your facility making a dome structure an easy choice over more expensive traditional designs.
If you are in need of a cost efficient sand storage building, we can help you evaluate your options as you choose the best structure for your needs. Our architects can custom design the dome perfect for your unique business model and structure. Learn more by contacting our team today.