Oktibbeha County Community Safe Room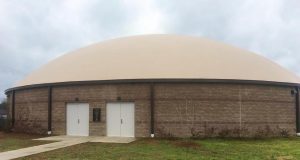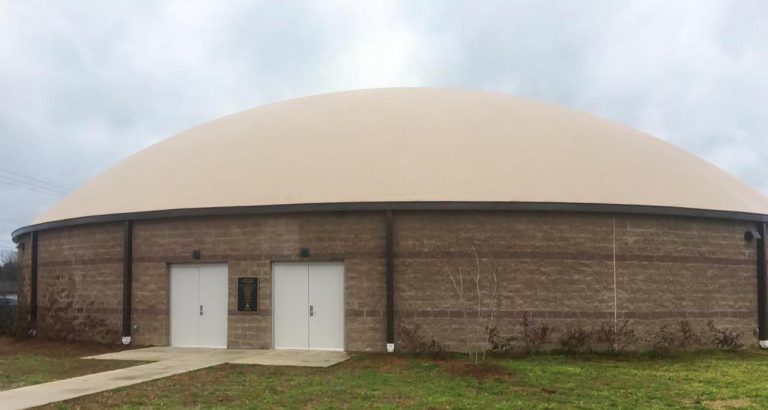 Oktibbeha County Mississippi's new community safe room was built in conjunction with Monolithic Domes and South Industries. Here is what Monolithic posted about it:
"The Oktibbeha County Community Safe Room is a Monolithic Dome built near McKee Park and the Starkville Sportsplex in Starville, Mississippi. The structure is a FEMA P-361 rated safe room that can protect 1,500 people during a severe storm. Planning for the tornado shelter began in 2014 after "a tornado outbreak ravaged Mississippi, including an EF-4 tornado that devastated Louisville."
The Monolithic Dome safe room is 108 feet 8 inches (33.1 m) diameter with a 12-foot (3.7 m) tall concrete block wall and a 21-foot (6.4 m) tall Monolithic Dome encompassing about 9,000 square feet (860 m²). There are two sets of bathrooms, storage space, and emergency equipment. The facility serves Starkville, Mississippi, and the surrounding community.
The total project cost including design and construction was about $2 million. FEMA paid about 75 percent of the cost with the rest paid for by Oktibbeha County."
Airform Supplier: Monolithic Airform Manufacturing
Architecture Firm: JBHM Architecture
Dome Contractor: South Industries