Louisville Community Safe Room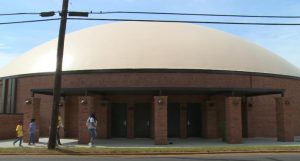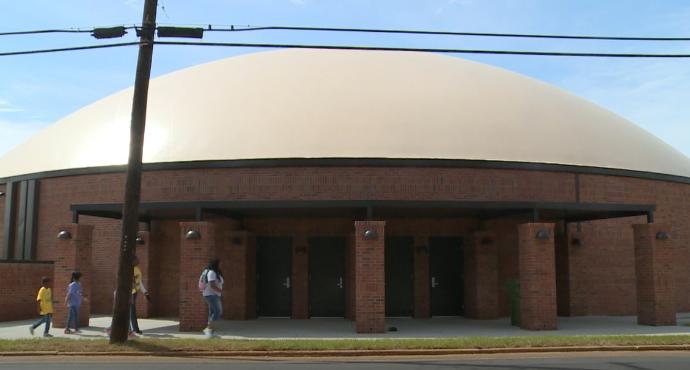 "As tornadoes tore through parts of their state on Easter weekend 2020, many Louisville, Mississippi, residents made their way to their community safe room — again.
Storms drove people into the Monolithic Dome safe room 11 times in its first year open, said Will Hill, who has been mayor there since 2009. "In fact, even before the ribbon-cutting, we sheltered approximately 1,000 people there," he said. "We were actually unwrapping tables and chairs that had been delivered on pallets."
By the time that celebration rolled around on April 26, 2019, a record number of tornadoes had battered Mississippi, including 44 on one day alone. Louisville has largely been spared in those storms. But even with a pandemic complicating the logistics of sheltering together, Hill said residents were grateful. "We were all glad to have a safe room."
Louisville is a city of about 6,600 nestled in the Red Hills of East Central Mississippi, and it serves as the Winston County seat. History remains close to the surface in its bustling downtown, home to the almost-a-century-old Strand Theater. Native son and Grammy-winning bluegrass artist Carl Jackson takes over that theater each December for his annual "Home for Christmas" show. Otherwise, Louisville is the very picture of peaceful, small-town life." This is an excerpt from the monolithic webpage the rest of the article can be found here
The following video explains why they chose a Monolithic Dome built by South Industries.