About South Industries
Past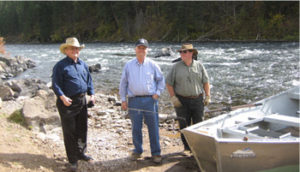 Years before South Industries and Monolithic™ Domes were created, three brothers: David, Barry, and Randy South started a polyurethane foam company known as South's Incorporated. It became the largest company of its kind West of the Mississippi River. South's made an impact in the industry by insulating potato cellars, farm shops, and commercial buildings with their creation of polyurethane foam and concrete plasters, used to make their structures fire proof.
Not long after their business was established, they discovered the remarkable strength their materials provided. As the concrete and foam hardened, the structures actually became stronger than the outer shell and supports. With this discovery, the three brothers delved into research; they spoke to Arnold Wilson, a professor at Brigham Young University, to estimate how much of each material they would need to construct a dome structure using polyurethane foam, rebar, concrete, and an airform. They then contacted a business owner who sprayed pools. He was able to teach them about spraying concrete, also known as shotcrete.
Armed with their research and information, the brothers began Monolithic™ Constructors. The word Monolithic literally means made of one stone or unbroken, describing the Monolithic dome exactly. After ten years, the brothers divided, David formed Monolithic™ Dome Institute, Barry formed Dome Technology, and Randy, shortly after, established South Industries with his oldest son, Andrew. Working together, the three brothers built domes the world over.
Present Day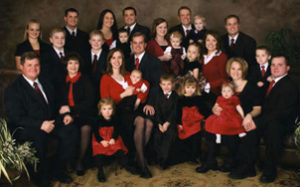 Today, Monolithic™ Domes have been built in almost every state in the U.S., as well as in 30+ countries, world wide. All three brothers and their individual companies: Monolithic Dome Institute, Dome Technology, and South Industries, continue to work together on many projects, cooperatively and competitively. South Industries continues today in strong family tradition. The corporation is now owned by Randy and his four sons, Andrew, Derek, Josh, and Nathan. They value themselves as a family-oriented company, and almost half of their employees are members of the South family.
Our Team
Randy South is the President and founder of South Industries and has been with the company since its inception in 2004. He is one of the original creators of the process by which South Industries builds domes, including their patented tension ring technology. The inspiration for monolithic domes came to Randy and his brothers more than 40 years ago, during which time they had begun a polyurethane foam insulation business that became the largest company of its kind west of the Mississippi. When the polyurethane was layered with cement spray to make it fire-safe, it was discovered that buildings that received this treatment could now be entirely supported by the strength of the cement and foam. The brothers asked themselves a question: "Can we create a structure that utilizes these materials at their maximum efficiency?" Through research and conversation with experts, they arrived at the answer of monolithic domes, and the seed of South Industries was planted. Today, Randy's vision for the company is to educate ever more people on South Industries' revolutionary methods, and to continue to expand and tend to the company that tends to the South family and its extended family of valued clients.
Karen South married a dome builder nearly 40 years ago, and when he decided to start his own dome-building business in January of 2004, she jumped in with both feet. Karen is the Executive Assistant at South Industries and has worked with the company since its inception, running the company's shipping, housing, clerical and computer work. Being an integral member of a thriving family business has taken Karen on many adventures, as she and Randy have raised nine children building domes, visiting abroad and living all over the United States. Like Randy, Karen has a strong commitment to integrity, charity, and gratitude for the company that has given her family so much and is still going strong. South Industries lives by the motto "Work hard, play hard," and Karen is thankful for the rewarding relationships with clients this company value inspires.
Andrew South literally grew up building domes, working summers on projects with his dad and other family until he was old enough to go into the business professionally. Getting in on the ground level of what was, at the time, a brand-new industry gave Andrew a uniquely comprehensive knowledge of the technical and leadership aspects of today's dome-building. He is the Vice President of South Industries, and in addition to his twenty-plus years of dome-building experience, he is the co-founder of Domes for the World, a South family non-profit that is committed to improving the lives of peoples worldwide through the construction of domes for public and personal use. Andrew highly values the social good that building domes can provide, and he is constantly seeking ways to creatively serve the community, build rewarding relationships, and make a difference in his customers' lives. He is currently pursuing an interdisciplinary PhD in civil and environmental engineering and sociology at Stanford University.
As Project Manager and Logistics Manager for South Industries, Derek South believes that if you are going to take the time to do something, it had better be done right, to the best of your abilities and the materials at hand. He learned this integrity and enthusiasm for a job well done during a lifetime steeped in the family business, where Derek grew up mechanically inclined, with a good head for numbers and a natural problem-solving-ability. He has been with South Industries since 2005, and has spent over 20 years in the dome building business honing his craft. Derek is proud to serve a company on the leading edge of architecture and design, and considers himself very blessed to be a part of this family and this business.
Joshua South is the General Manager at South Industries. He has been with the company since 2005 and all said and done has been building domes for over 20 years. His education in dome building began at home, observing and helping his family as he grew up, and continued on at Idaho's Brigham Young University, where received a four-year BS in Construction Management. Joshua is a problem-solver and a natural leader who loves the outdoors. He believes in planning ahead and will continue educating himself on the management side of the business so that he can best serve South Industries however he can.
John Hinton is a Project Superintendent with South Industries. He has been with the company for more than a year. After a very successful initial stint in construction straight out of college, John tried several different industries before realizing that his real passion lay in building with his hands. His lives his life by the principles his grandfather taught him, including strong sense of fairness and the fact that you have to earn what you want in life. He uses the same even hand with his employees and is always trying to be a better leader. Having found himself back in the field he loves, he intends to stay with South Industries for many years, building domes wherever they need building.
Nathan South began building domes when he was 12 years old. He has been with South Industries since 2008. As Production Manager now, Nathan is known for his level-headedness and dependability, and he brings his personal values of honesty, hard work and love to every single job. Nathan loves being part of an industry he knows like the back of his hand and enjoys building structures that will stand the test of time. Once, on a build in Texas, Nathan was asked by a client who noticed his positive attitude, "Are you ever not having fun at work?" and he simply replied that if you're not having fun at work, you're not doing it right. That easygoing nature helps Nathan celebrate the important work being done at South Industries, as well as his friends and family, sports, and the great outdoors.
Mark Sorenson is a Project Superintendent with South Industries and has been with the company since 2010. Skilled at interfacing with clients and employees, Mark is always thinking one step ahead to what needs to be done after the task at hand. He believes in hard work and in never asking your team to do something you wouldn't do yourself. Mark has worked all over the U.S. and abroad for South Industries, and looks forward to growing into his superintendent role with the company in the coming years.
Bridger Barnes is a Project Superintendent with South Industries and has been with the company for nine years. Ever since beginning in the dome-building industry as a teenager, Bridger has found a real love for the field and looks forward to continuing to apply his personal philosophy – be honest, be on time, and treat people with respect – to all the work that he does. He enjoys helping people and appreciates the relationships with satisfied customers that this job creates.
Like most of the family, Jonathan South grew up around dome building and has a natural comfort level with the technical side of construction. He expanded these skills at college, developing a particular expertise with the natural qualities of building materials and their most effective uses. As a Project Superintendent with South Industries, Jonathan is constantly setting goals to do his best work – and to do himself one better. He enjoys being in a cutting-edge industry and being part of a company that is aiming to help people and improve today's construction possibilities.
Traci Sessions has been the Accounts Manager at South Industries for over eight years. Always good with numbers, Traci went back to school for her bachelor's degree in Accounting once her children were grown, and has been keeping books ever since. Her strong work ethic and personal values of honesty and integrity serve her in good stead at South Industries, where she is known for her reliability and often takes on other trusted managerial roles. Traci loves learning new skills and getting out of her comfort zone to tackle new challenges, and she looks forward to growing with the company as it expands.
Logan Mickelsen grew up with the South family and always admired their well put-together company, so when he went to school and found he had a knack for marketing and business development, a match was made in Heaven. He currently does business development for South Industries while finishing his degree in Business Management at Brigham Young University. He hopes to shine a light on genuine Idaho businesses like South Industries and show people across the United States why they should love Idaho just as much as he does.